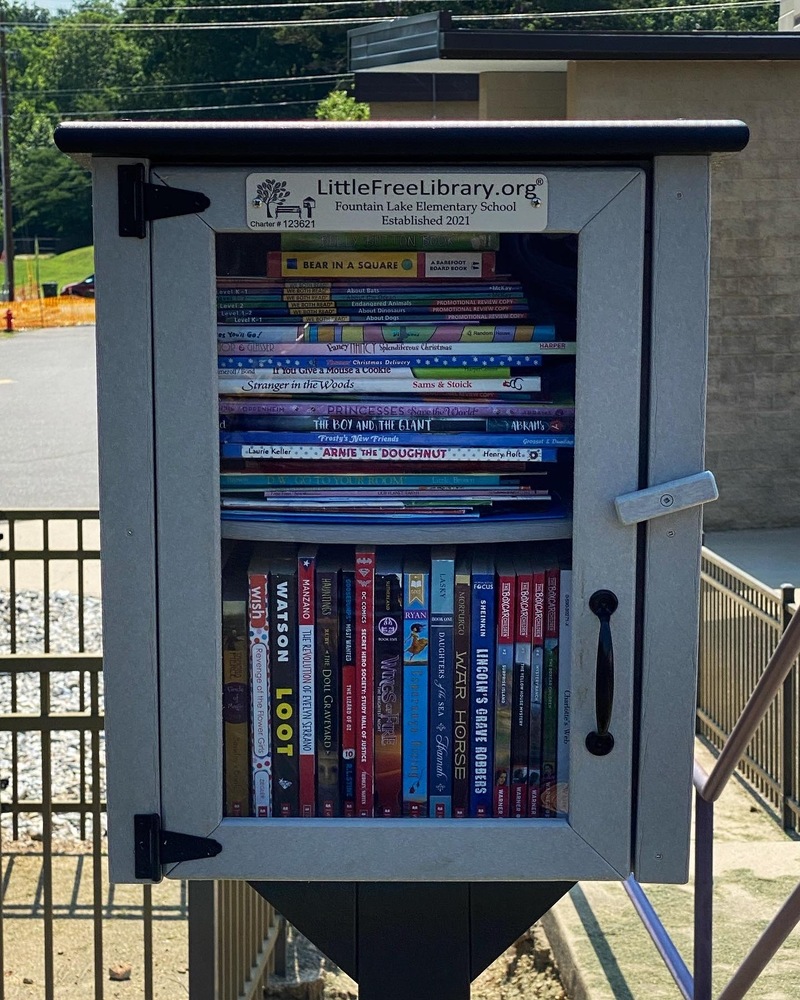 Little Free Library!
Madison Burfeind
Thursday, June 17, 2021
Fountain Lake Elementary now has a Little Free Library! How does it work? It's easy! All you have to do is stop by our school and pick out a book that you would like to take home and read! It's completely free and you do not need a library card. If you are interested in donating books, please feel free to place them in the Little Free Library.
Our Little Free Library is located between Safe Room A and the elementary building.