Please join us LIVE on Facebook tonight, at 7:00 P.M. to honor our 2020 graduates! Our graduation ceremony will be live-streamed on the 'Fountain Lake Schools' Facebook page. Congratulations, graduates!

Please join us LIVE on Facebook tomorrow night, July 31st, at 7:00 P.M. to honor our 2020 graduates! Our graduation ceremony will be live-streamed on the 'Fountain Lake Schools' Facebook page. Congratulations, graduates! We love you!

The Annual Fountain Lake senior High Basketball Awards Ceremony will take place on Thursday, July 30 in the Sargo Auditorium starting at 6:00. The ceremony will be streamed live on the Fountain Lake Facebook page. Mandatory Covid-19 precautions will be followed including the wearing of masks and social distancing in family groups. If you have any questions please contact one of the Basketball coaches.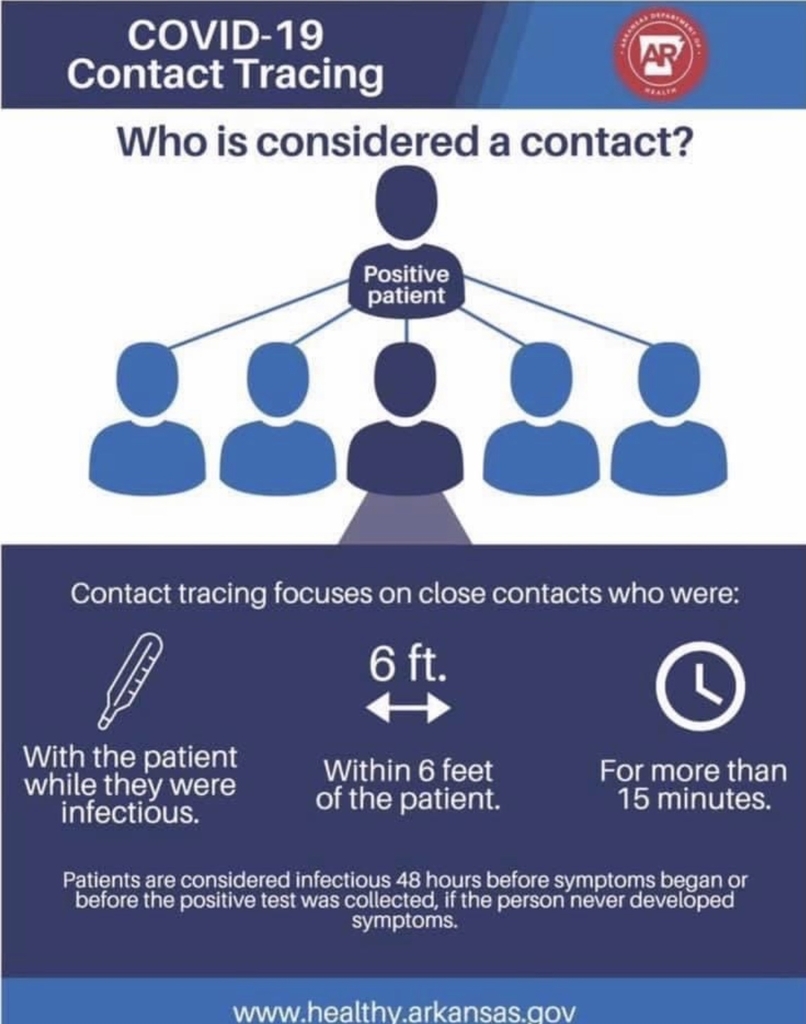 Fountain Lake Fans, The Arkansas HS Athletic Directors held a Zoom Meeting today and many topics were discussed concerning athletics in Arkansas. At this time the AAA has no new news concerning reopening/changing from Phase 1. All the AAA directives come from the Governor's office and the Department of Health. The Arkansas Activities Association has stated they still plan to have athletics in the fall. They have been very cautious in saying that though that is the plan, things and circumstances are very fluid and can change overnight. The Cobra Athletic programs will continue to monitor all avenues of information from the AAA, the Department of Health, the CDC and the Governor's office. We will continue with the safety protocols set in Phase 1. I sincerely wish there was more to announce but that is not the case today. Please be patient and do what you can to help limit the spread of the virus.

Good Evening, We have had our first test positive for COVID-19 with a student in our school district. We have followed the Arkansas Department of Health contact tracing guidelines and have found that several members of our senior high volleyball team were in probable close contact with the student that tested positive. Anyone in probable close contact will be asked to self quarantine for 14 days and this information has been forwarded to the department of health for further monitoring. Our district notified all students and parents that needed to self quarantine tonight. Therefore, if you were not notified your child is encouraged to maintain their normal routine at home and school. Facility cleaning protocol will take place to maintain a safe environment for all students and staff. I appreciate the cooperation and understanding of everyone involved and thank you for your support as we take the necessary precautions to keep our staff and students safe on our campus. Athletic physicals tomorrow Thursday, July 23, 2020 will continue as planned for all students not in self quarantine.

Good afternoon, This is your school superintendent Dr. Michael D. Murphy. We are currently developing our plans for a safe re-entry to school on August the 24th. We are asking all parents to complete a survey of ten questions to help us plan for re-opening. If you have not completed the survey go to flcobras.com on our school website to find the survey link in our live feed section. We look forward to hearing from you and serving all families on August 24th for on or offsite instructional programming. Go Cobras. 2020-21 Educational intent planning survey

FOUNTAIN LAKE COBRA ATHLETIC PHYSICAL INFORMATION FREE PHYSICALS FOR COBRA ATHLETES WILL BE HELD ON THURSDAY, JULY 23, 2020 The Fountain Lake Family Medicine Clinic has donated their time to assist the Fountain Lake Student Athletes and their parents. This is the only date that FREE PHYSICALS will be offered. Every athlete MUST have a physical by August 5th. You may use any provider or PCP and any form the individual providers use. This year you will also need a Physical History Form which the coaches will provide. If you need a physical form, see your coaches. If you are unable to attend on July 23, Fountain Lake athletes may visit the Fountain Lake Medicine Clinic for $10 per person for a physical on Friday, July 17. You need to contact the Fountain Lake Family Medicine Clinic (501-623-7900) for an appointment and at a minimal rate of $10. The FREE Physicals will be held in the Bass Gymnasium and CDC Covid-19 precautions will be used by all. Male athletes will enter on the side of the gym and Female athletes at the back door to the practice gym. Athletes will sit in the bleachers, practice social distancing and wear a face covering until their turn. Upon completion, athletes will turn in their forms and immediately depart. Parents should wait outside for athletes to finish, no loitering after the physical is complete. Per the AAA Rules, ALL student athletes must have a physical to participate in practice or games. TIMES ARE AS FOLLOWS: 7:30-9:00 am Boys and Girls 7th Grade 9:00-10:00 am Boys and Girls 8th Grade 10:00-11:00 am Boys and Girls 9th Grade 11:00-12:00 pm Boys and Girls 10th Grade 12:00-1:00 pm Boys and Girls 11th Grade 1:00-2:00 pm Boys and Girls 12th Grade 2:00-4:00 pm Make Up Time All Grades If you have any questions, please contact your coach.
Please note that as of today, July 9, 2020, Governor Hutchinson has declared that Arkansas Schools will reopen on Monday, August 24, 2020. This is a change from our planned start date. Parents will still be able to select between on campus and off campus options. The selection process will be handled electronically and will be rolled out during the week of July 13, 2020. Please monitor this page, our website, and Class DoJo for details. A districtwide All Call will go out as as well. We continue to work out details, as the situation continues to change. Thank you for your patience.