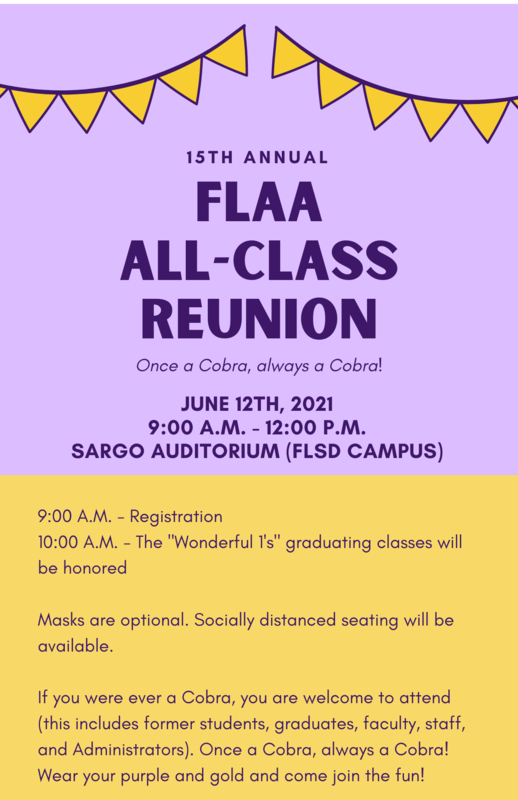 The 15th Annual Fountain Lake All-Class Reunion will be held Saturday, June 12th, 2021, in the Sargo Auditorium on the Fountain Lake campus. The Fountain Lake Alumni Association has sponsored the reunion for sixteen years with an event each year except in 2020 due to COVID concerns. The FLAA is excited to be having an in-person event for 2021! This year's theme is "Cobras Reunited".
Registration starts at 9:00 a.m. with the program to follow at 10:00 a.m. The "Wonderful 1's" graduating classes will be honored. Socially distant seating available. Masks optional.
If you were ever a Cobra, you are welcome to attend. That includes former students, graduates, faculty, staff, and administrators. Once a Cobra, always a Cobra! Wear your purple and gold and come join the fun!