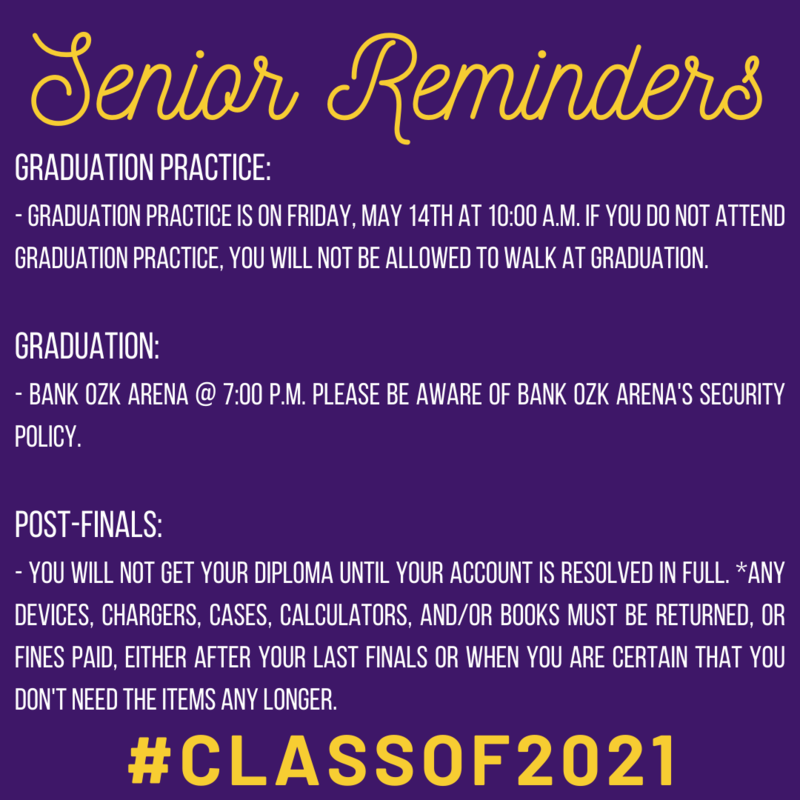 Our Seniors graduate tomorrow night!!!
BANK OZK SECURITY POLICY:
CLEAR BAGS ONLY
- Only one clear bag allowed. MAXIMUM BAG SIZE: 14"X14"X6"
ALL PERSONS ENTERING ARE SUBJECT TO BE SEARCHED.
PROHIBITED ITEMS INCLUDE:
- Weapons of any kind
- Knives of any kind
- Firearms of any kind
- Backpacks
- Bags larger than 14"X14"X6"
- More than one bag
- Fireworks or pyrotechnics of any kind
- Outside food or beverage
- Beach balls
- Frisbees
- Confetti
- Streamers
- Laser pointers
- Balloons
- Noise making devices
- Audio or visual recording devices (EXCEPT cell phones and authorized media equipment)
- Signs/ flags/ banners
- Any other items deemed by staff and/ or event organizers to be a potential safety or security threat
To view Bank OZK Arena's Security Policy, please click here: https://www.hotsprings.org/pag...