Good afternoon FLES families, This school year we will be using a new method to help make our car rider line more efficient. You will receive an email from (
noreply-1700@schoolpass.com
). This is a legitimate email. This new system will also allow you to make transportation changes during the day instead of calling the office. We would appreciate it if you would set up an account and follow the instructions in the email. Thank you for your cooperation!

FLSD is excited to join forces with Jessieville Schools and United Way to Stuff the Bus! Come out to the HSV Walmart on Saturday 8/5 between 9am- 3pm to make a donation of school supplies that directly support our community's students. We'll see you there!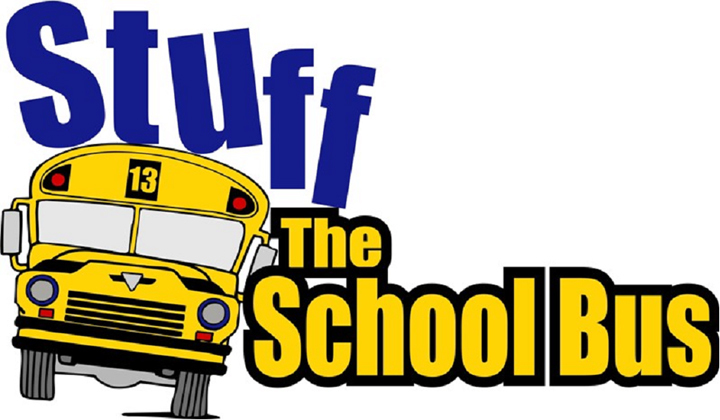 Attention FLES Pee-wee Football and Cheer parents! Here is your schedule for the 23-24 season. The Jamboree is scheduled for August 19th. Good luck Cobras!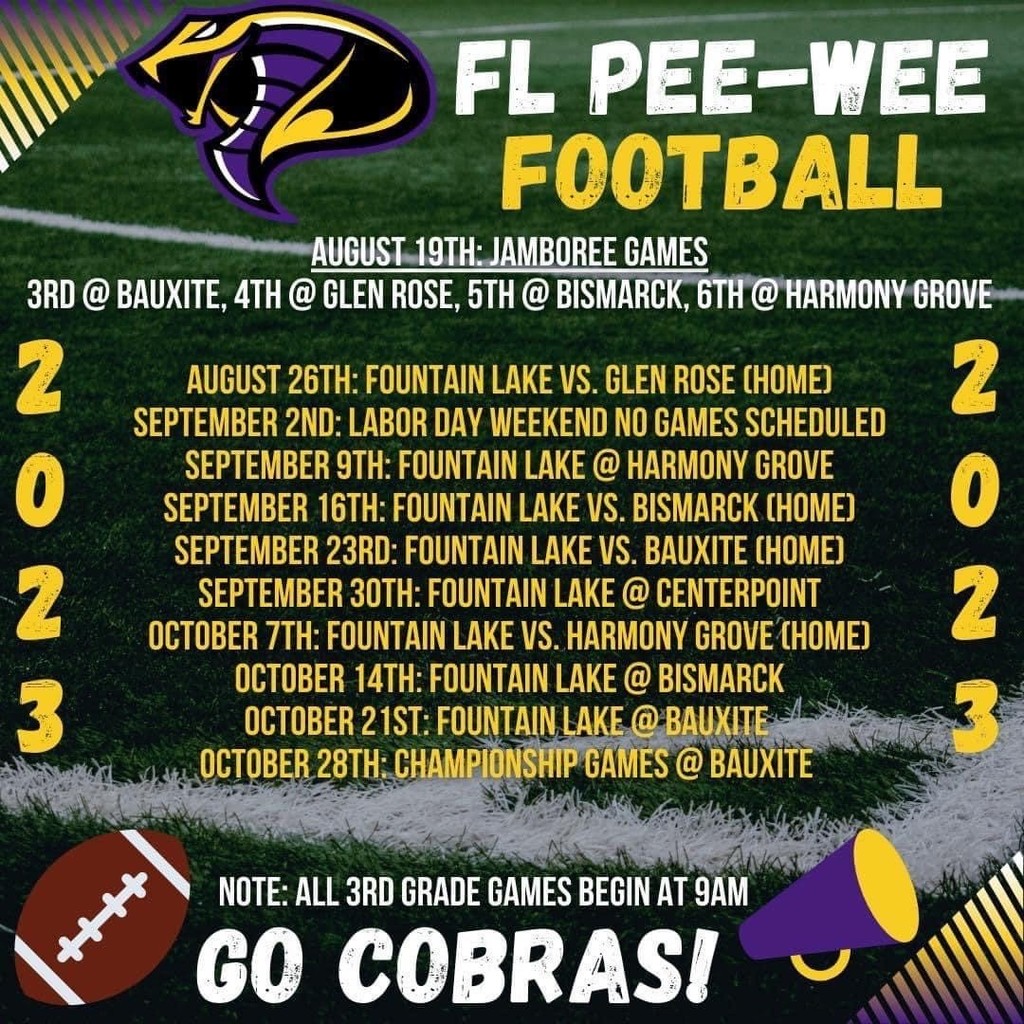 FALL SPORTS SHOWCASE - FRIDAY, AUGUST 18, 2023 - 6:00-8:30 PM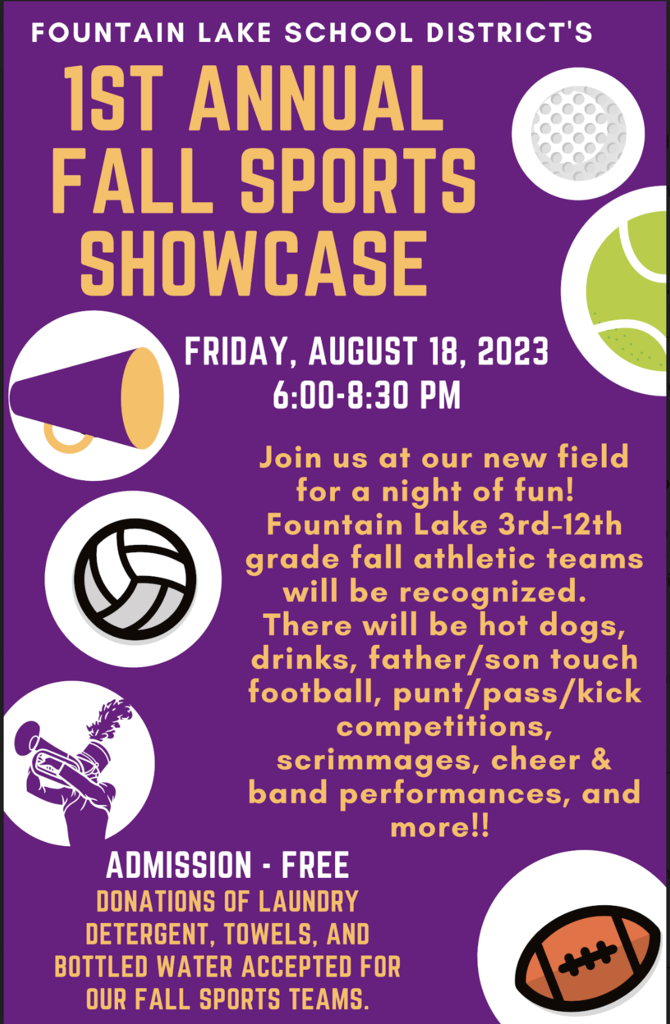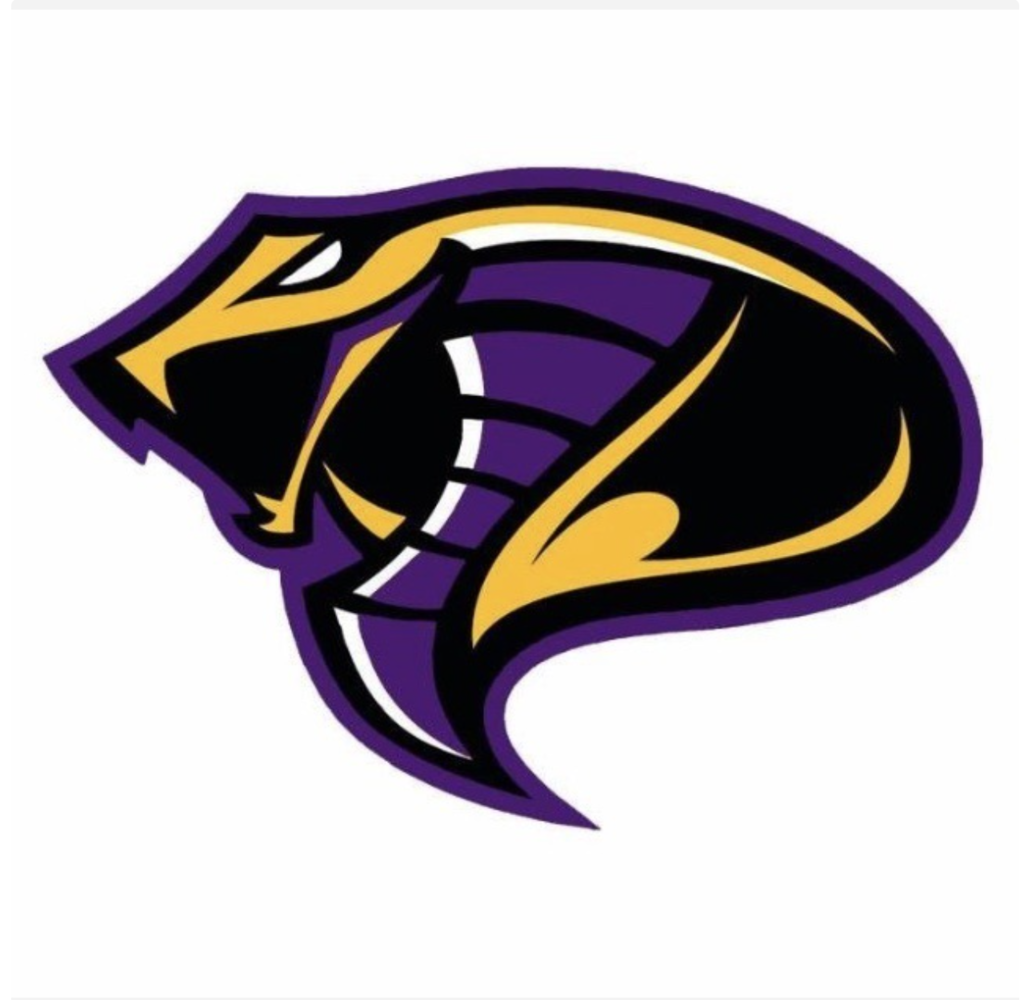 Pee Wee football registration for Tuesday July 11 has been moved to Thursday July 13 from 5:00-7:00 pm. If your child has not signed up please do so as soon as possible. See you Thursday.

Reminder, Pee Wee Football registration will be tonight, Thursday, 6/22 (not Friday, 6/23) from 5:00-7:00 pm at the football field. Please come out and sign up.
Reminder, Pee Wee Football registration will be tonight from 5:00-7:00 pm at the football field. Please come out and sign up.

All Fountain Lake Athletic Programs will be observing "Dead Weeks" from June 25-July 8, 2023. All athletic facilities will be closed throughout the "Dead Weeks".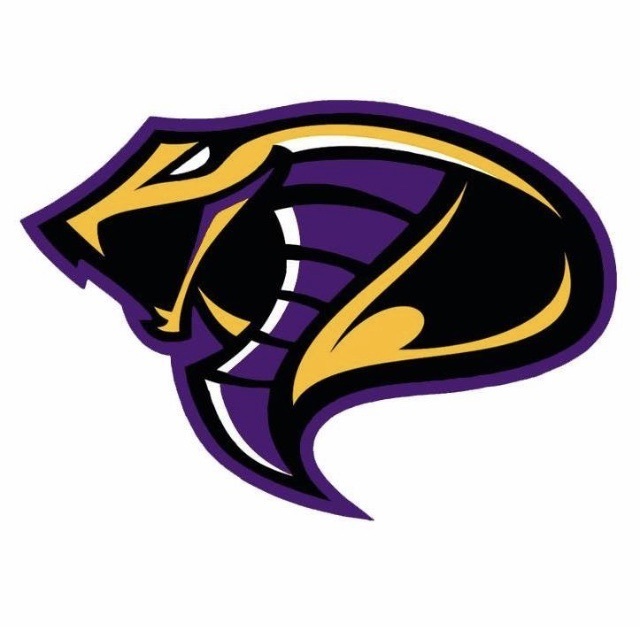 2023 Pee Wee Football Registration. We will do registration and equipment sizing at the football field on 6/20, 6/23, 7/11, and 7/25. Registration will take place from 5-7pm on the days listed.
Starting tomorrow, Wednesday, June 14,  The football field and track will be closed down to apply our new track surface.  Please be sure to pass the word to stay off the track until the project is complete.  If there are no interruptions in terms of weather, the project should be complete by Monday, June June 26.  

Car Rider Drop Off/Pick Up will change for the remainder of Summer School. Starting Monday, June 12th all car riders will need to enter through Cobra Drive from Fox Pass, pull down towards the K-1 building, and stay in the RIGHT lane. Students will be unloaded at the corner of the K-1 building and staff members will be there. You will exit straight out to the stoplight. NO Entry will be allowed through our regular car line due to construction. Thank you for your understanding!

Fourth grade cheer meeting will be at the pavilion outside at the cafeteria by the preschool playground.

Congratulations to all of our Beta Club members and sponsors on all of the efforts that you have undertaken this year to earn the National Beta Club District of Distinction for the 2022-2023 school year. Way to Go!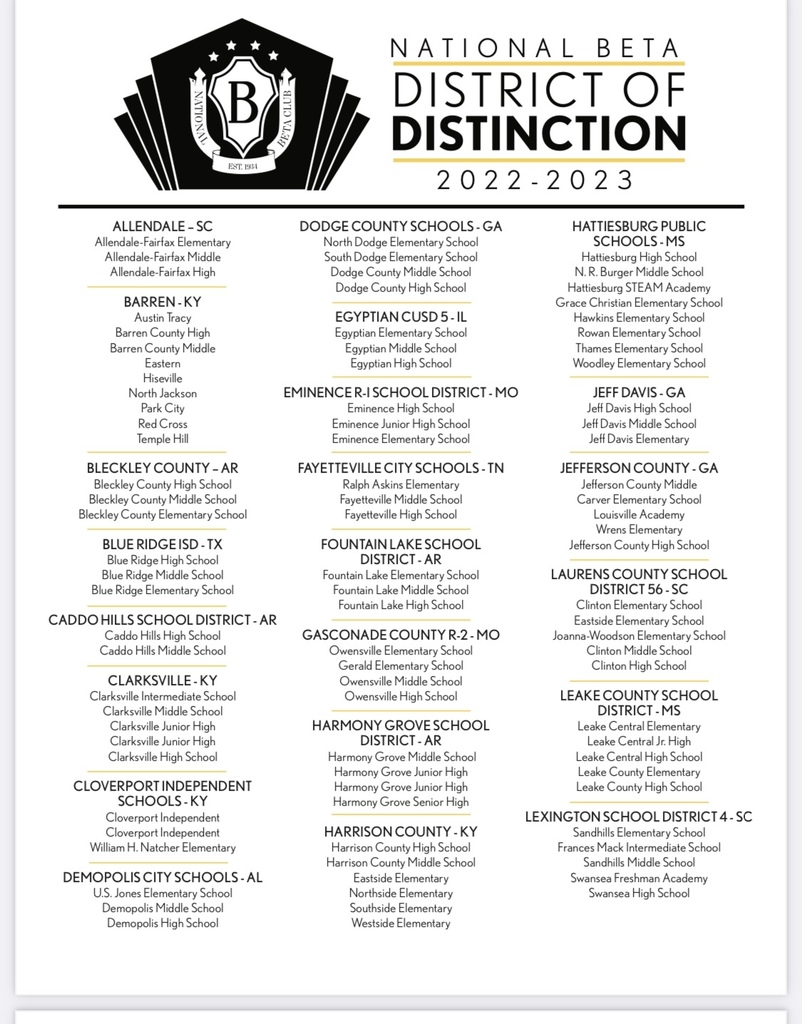 Congratulations to Magnus Nobles on your election to State Auditor at Arkansas Boys State. Winning a statewide position at Boys State is an outstanding accomplishment. We are proud of you and the way that you are representing Fountain Lake!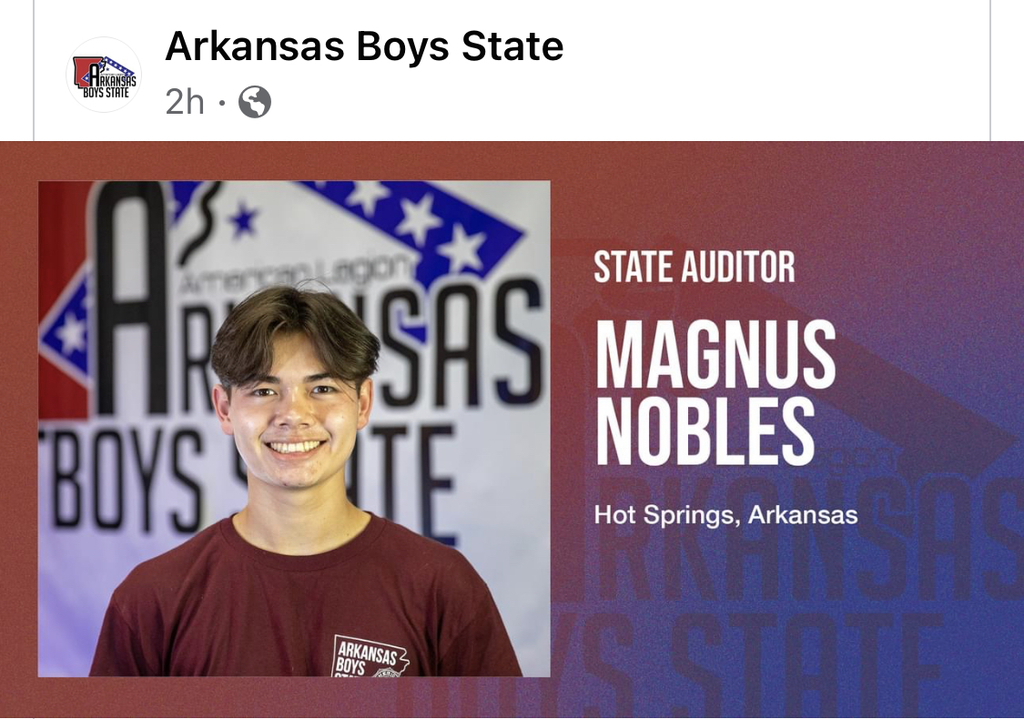 Junior Cobra Summer Camp (Summer School) starts this Monday, June 5th for students who are signed up and have been contacted about attending. Car drop-off time is between 7:30-8:00. You will take the regular elementary car route, and drop at the curve between the high school and cafeteria, by building #13. There will be someone outside to greet your child. Car pickup times are from 2:30-3:00 in the same spot. Buses will run each morning, prior to 7:30 and each afternoon, leaving campus at 2:30. If your child signed up to be a bus rider, a bus driver will be contacting you before Monday to let you know the approximate times they will be by to pick them up prior to 7:30. See you Monday!

The 4th Grade Cheer Team for next year will have a meeting next Monday, June 5th at 6 pm the high school parking lot, where the old pavillions used to be. Britany Van Auken is the cheer coach. If any girls are interested, please come!

Thanks to our good friends at Hot Springs VIllage Church of Christ for packing the summer food boxes for our some of our families.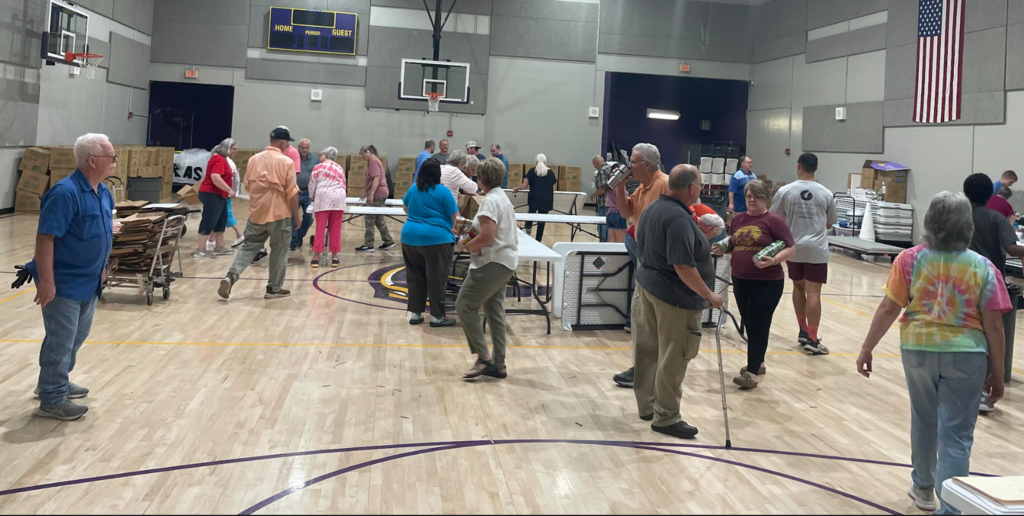 Be sure to visit the Cobra Reading Pit outside of Safe Room A from 9AM-Noon on the following Wednesdays: June 7, 14, 21, 28 and July 12, 19!