All students and staff have returned to class at 2:20PM. Student dismissal will follow the normal times.

All students and staff have evacuated to the Saferooms. We will remain there for the duration of the impending storm.
Cobra Family, Monday, April 3rd sounds like a good night to eat together! Please see the attached flyer and make plans to support the Senior High Beta Club in our efforts to compete at National Convention! Eat at Chili's with your family and friends on April 3rd, and be sure to mention donating to the Beta Club. Chili's will donate 15% of all sales on April 3rd to the Senior High Beta Club. Get some baby back ribs, skillet queso, and a burger!! Thank you for all your support!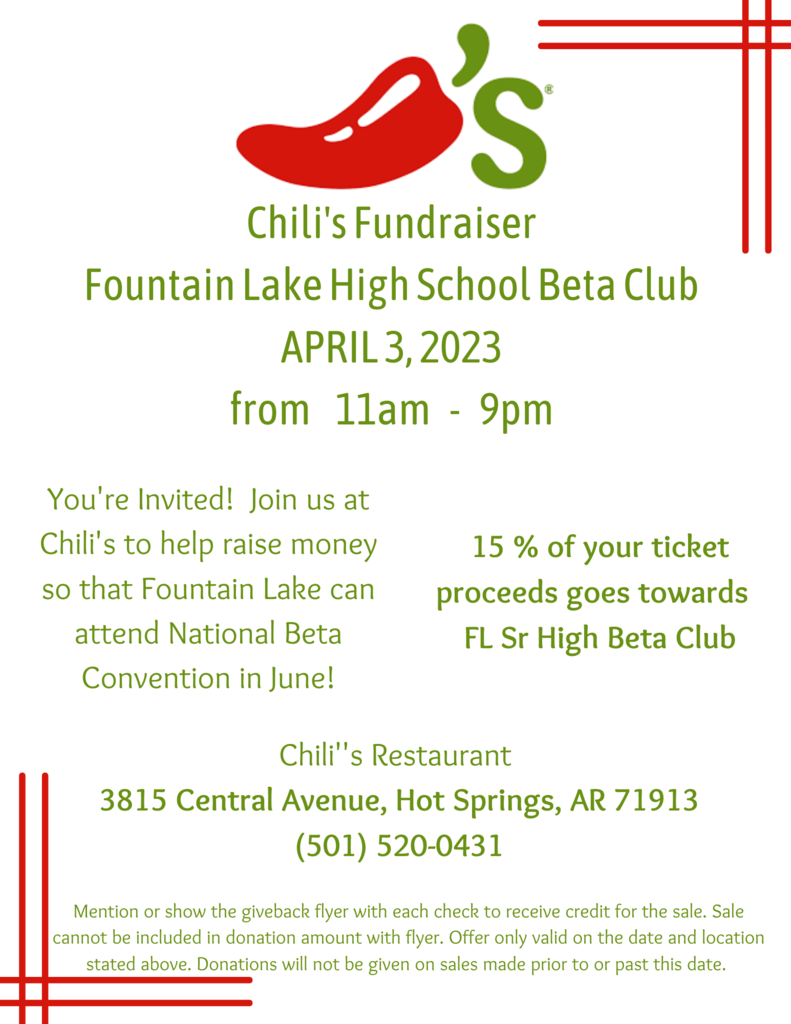 Hello Cobra Family, We have an important opportunity for anyone looking to rent a tux or suit for prom. Hot Springs business, Flowers and Home, will be at the high school on April 5th from 9-11. If you would like to rent a tux and be fitted right at school. They will deliver your tux to the school the week of prom and you can return it at the office as well, saving you several trips. into town. If you are interested in this offer you can view the tuxedos at
https://www.paulmorrell.com/
A $25 deposit will be due on April 5th payable to Flowers and Home. If you would like to attend the fitting please complete the form at
https://forms.gle/HzPfurFzuUbAqGCF6
Students who sign up will be given an appointment time between 9-11.
URGENT message for parents of 11th grade students at Fountain Lake. Tomorrow is the big day. ALL 11th grade students will be taking the ACT on Tuesday, March 28th from 8 am to 12:30. Please have students at school on time and prepared. We are need all students to attend and give their best effort. Thank you!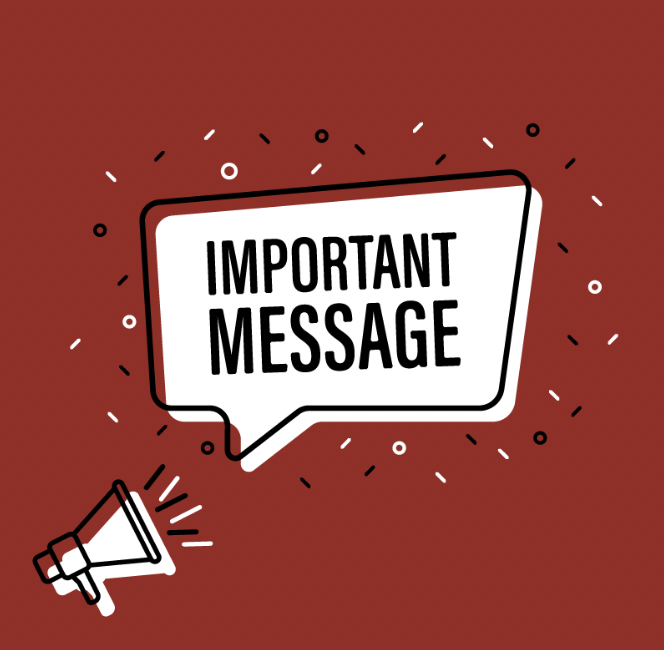 The softball game scheduled for this evening with Maumelle Charter has been canceled. Our Baseball game today with Cutter Morning Star will be held at Majestic Park in Hot Springs, beginning at 4:30. Come out and support the Cobras!
Good Morning Fountain Lake Juniors and Parents. Spring Break is almost over and we will head back to school on Monday. PLEASE remember that ALL 11th grade students will be taking the ACT on Tuesday, March 28th from 8 am to 12:30. Please have students at school on time and prepared. We are discussing incentives for students for attendance and effort. Thank you!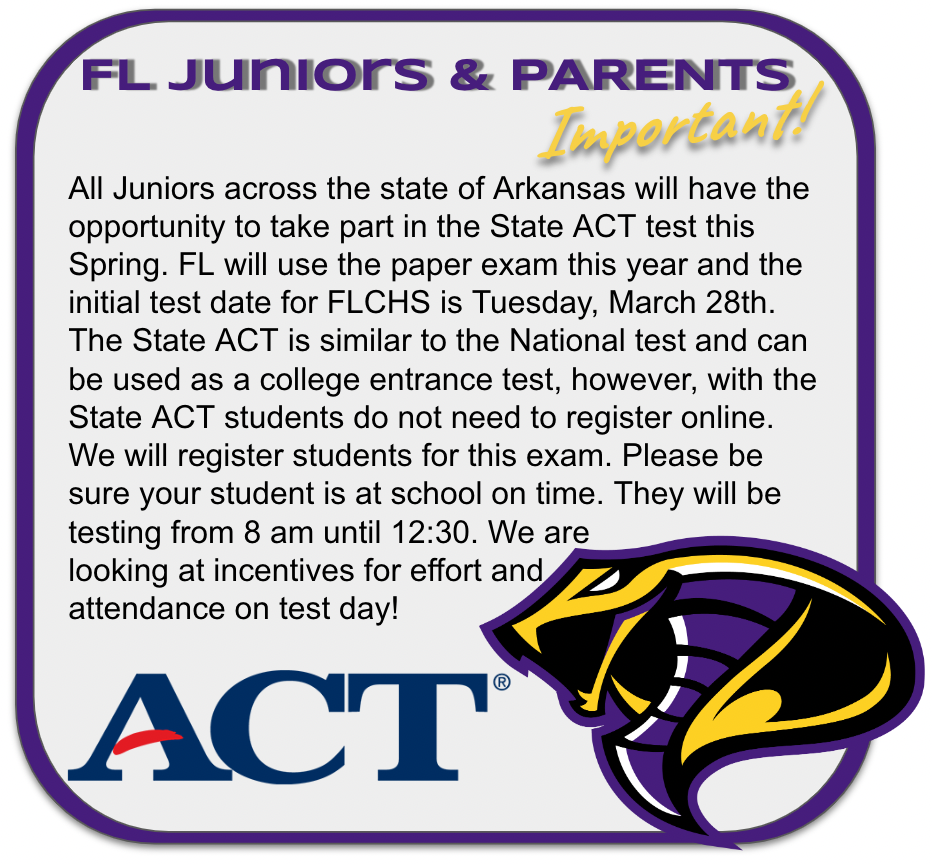 Congratulations to the high school February students of the month and the February teacher of the month, Kendra Hutchison! 12th: Kyra Graves Korbin Griffin 11th: Elyse Curtis Trenton Donaldson 10th: Austin Pennington Abigail Elder Freshmen: Hannah Neighbors Luke Norris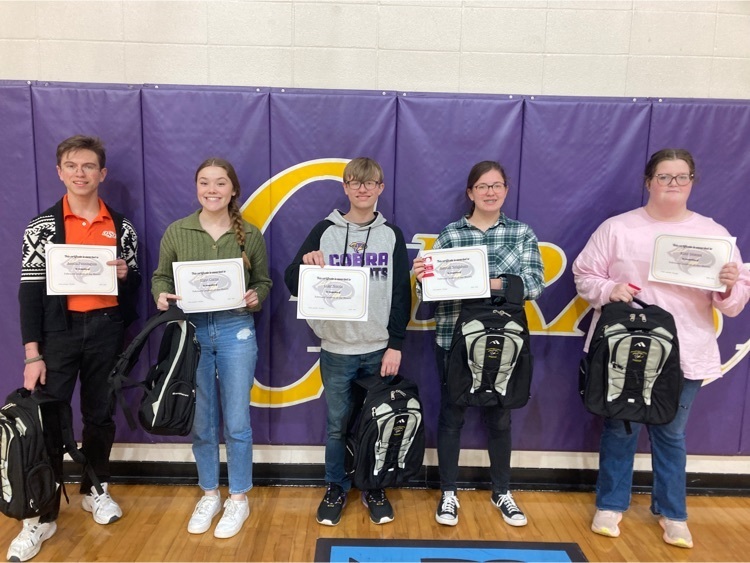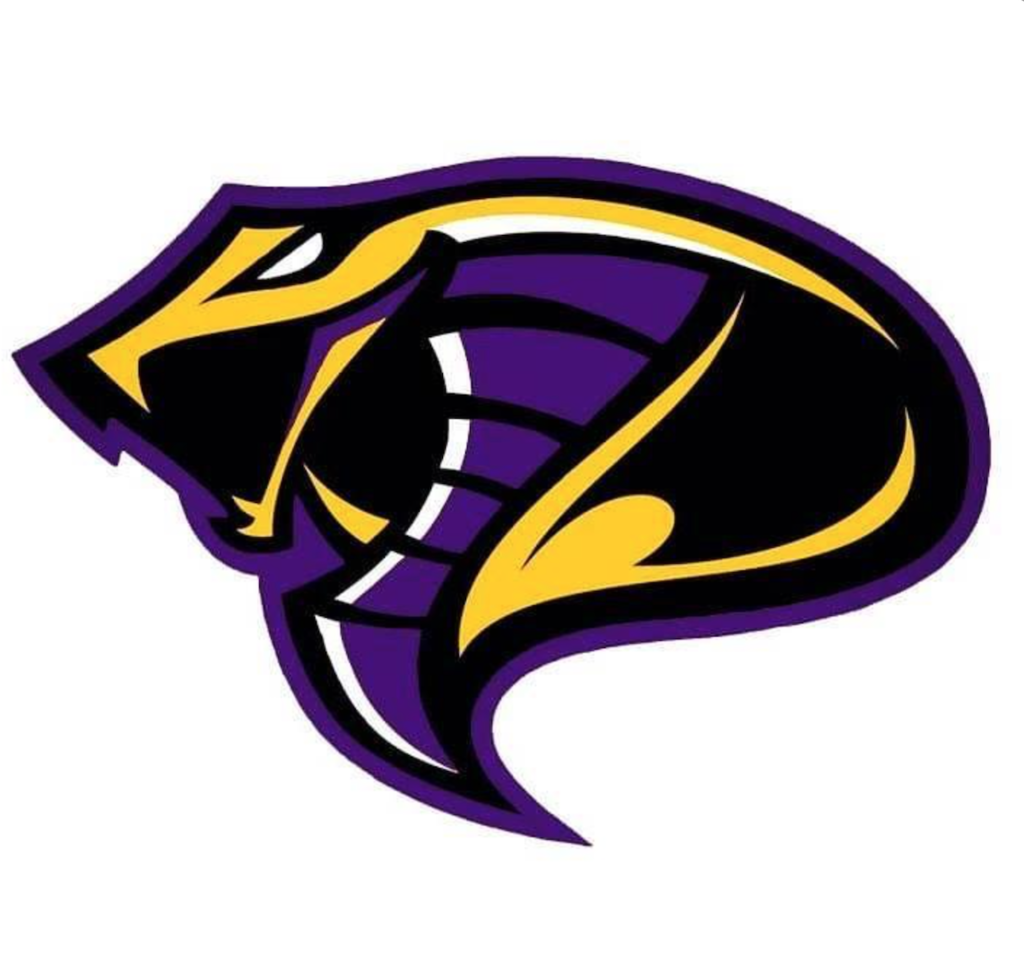 Reminder that we will be observing Spring Break next week, March 20-24, 2023. Be safe and happy!
Due to the excessive amount of rain last night, the Baseball and softball games for today ( 3/17/23 ) have been canceled.
Bob Wagstaff is having a free beginner tennis lesson for 7th, 8th, and 9th graders on Saturday 4/1 at 3:00 pm. Anyone interested can call the tennis center at 501-922-5054
The Baseball game for this evening with Jacksonville has been cancelled due to the potential for inclement weather.

Just a reminder for Medicaid Beneficiaries to return your renewal forms.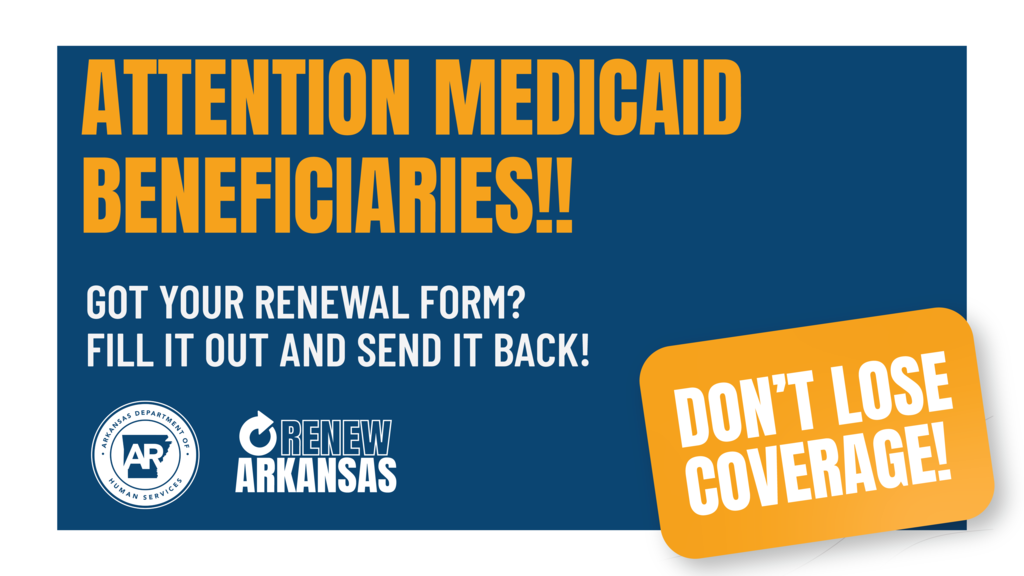 Thanks to our Walnut Valley Baptist Church Friends for all the sweet treats. It has been a very Happy Pi Day at Fountain Lake!
Due to the potential inclement weather the Softball game scheduled with Centerpoint for Thursday 3/14 has been moved to this Wednesday 3/13 at Centerpoint at 4:30. We will have a make up game with Maumelle Charter on Monday 3/27 at Fountain Lake Softball field starting at 4:30.
URGENT MESSAGE!!!